Lumos to Build Close to 1,200 Miles of Fiber Optic Technology for Local Residents and Businesses
High Point, NC (January 10, 2023) – Lumos is pleased to announce that they will be making a significant technology infrastructure investment in South Carolina's Richland and Lexington Counties, bringing ultra-high-speed 100% Fiber Optic Internet service across the greater Columbia area. The expansion will blanket the region with nearly 1,200 miles of the latest fiber optic technology, with a capital investment of more than $100 million and the first investment from the company in the South Carolina region.
Lumos remains steadfast in its mission to deliver uninterrupted, accessible, 100% Fiber Optic Internet that has the capacity for today's Internet needs and that anticipates tomorrow's. This new expansion will help provide 100% Fiber Optic Internet to underserved areas, creating economic advantages that will serve the Columbia communities for decades to come.
From telemedicine to videoconferencing to streaming and beyond, the world as we know it requires faster upload and download speeds. Fiber networks from Lumos are built for the future, using the best technology available with speeds of up to 5 Gbps x 5 Gbps, equating to 385 times faster uploads and 30 times faster downloads than traditional cable.
With this new expansion, Lumos will reach underserved portions of Columbia, Forest Acres and Arcadia Lakes in Richland County, as well as West Columbia, Lexington, Cayce, Irmo and Springdale in Lexington County.
"The world is more connected than ever, and communities need high speeds to keep pace. Lumos aims to unlock the potential of the digital world by providing 100% Fiber Optic Internet to previously underserved areas across South Carolina," says Brian Stading, Lumos CEO. "We are excited to expand our reach and serve customers in South Carolina."
Lumos has received widespread and enthusiastic support from community leaders who are eager for residents and local businesses to have access to high-speed fiber Internet.
"Having Internet access is a necessity in today's society. With Lumos expanding its broadband services in Lexington County, our residents and local businesses will benefit. We are happy to see Lumos continue their work to provide high-speed internet access to Lexington County residents." – Scott Whetstone, Lexington County Council Chairman (District 1)
"High-speed Internet access for all our residents is a priority for the Richland County Council and staff, and we are thrilled about this investment by Lumos in our community. This partnership will catapult us across the digital divide and keep us competitive in terms of economic development." – Overture Walker, Richland County Council Chairman (District 8)
Engineering work by Lumos will begin in mid-2023, with construction starting shortly after – residents will receive communication by mail when this begins. They can also sign up for email updates at www.LumosFiber.com.
###
About Lumos: Lumos provides 100% Fiber Optic Internet, whole-Home Wi-Fi, voice and streaming services, to more than 200,000 homes and businesses across North Carolina and Virginia. We believe that the possibilities of tomorrow cannot be built on the infrastructure of yesterday. That's why we're building a 100% Fiber Optic network from the ground up for families, small businesses\ and communities, backed by local, expert customer service. An Internet built for that most hopeful of all things – the future. Because whatever the future holds, we make it faster. Learn more at www.LumosFiber.com.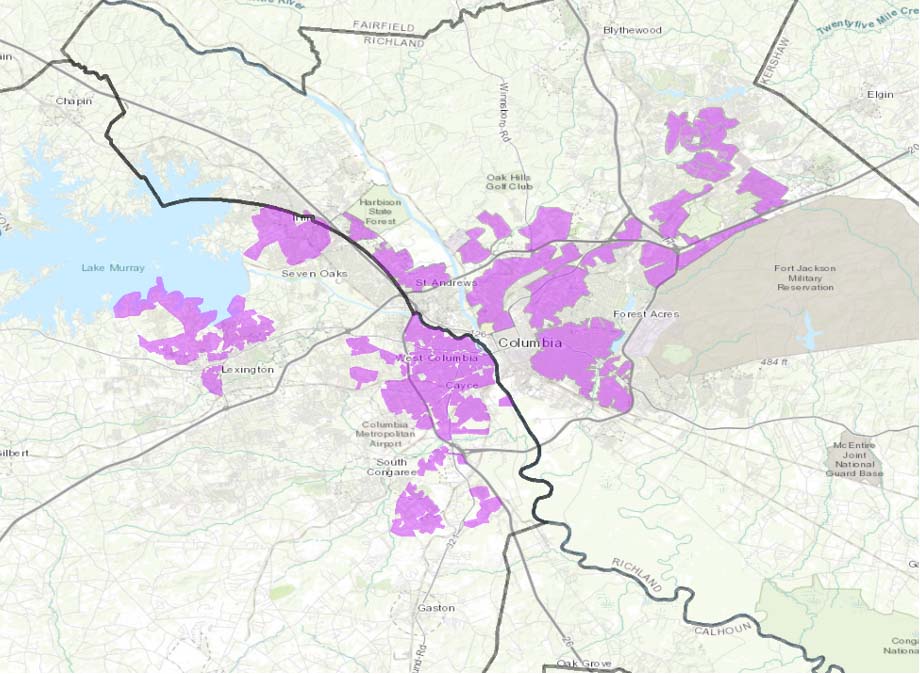 PR contact:
Erin Lyden
Erin.Lyden@GalePartners.com