How much speed do you need?
200 Mbps
upload and download speed
5+ devices
Light streaming
Listening to music
Social sharing
Video calling
500 Mbps
upload and download speed
$59.99/mo
+ FREE Installation
10+ devices
HD streaming
Social sharing
Video calling
Casual gaming
Get A $200 Reward Card***
1 Gig
upload and download speed
$20 off your monthly bill
$69.99/mo
for 12 months* | + FREE Installation
15+ devices
HD & 4K streaming
Remote working and learning
Multiplayer gaming
Fiber fast cloud backup
Can I get Lumos Fiber Internet service in my neighborhood?
(Example: 123 Main Street, High Point, NC 27263)
Powered By

Lumos is the last Internet upgrade you'll ever need
Built for the best Wi-Fi experience
Enjoy whole-home coverage so you can work, stream and share from any room.
Built for speed
Upload and download at the speed of light, plus make freezing and buffering a thing of the past.
Built for multiple devices
Consistently fast connections for everyone, in every room, on every device.
Built for unlimited data
We'll never cap your data or throttle your speeds, like cable.
Want to go even faster? Introducing 2 and 5 Gig Fiber Internet.
With equally fast download and upload speeds, our 2 and 5 Gig plans are built for even the heaviest of internet users. Perfect for creative professionals, pro gamers, remote workers transferring large amounts of data and high-tech households with tons of connected devices – these speeds can handle it all.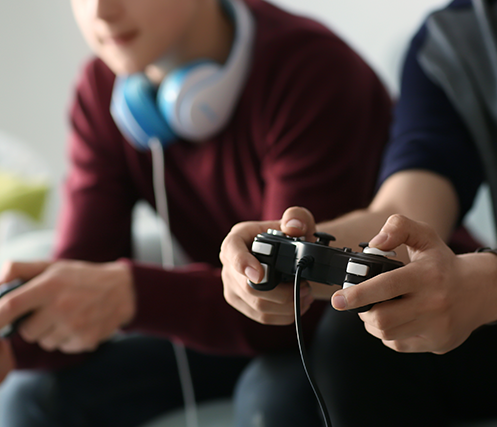 Check Availability
Enter your street address to see if we provide service in your area
(Example: 123 Main Street, High Point, NC 27263)
Powered By

Fiber Internet for business
Built for small businesses that want to make big impact. Get the business bandwidth you need with our fastest upload and download speeds, a reliable and secure Fiber connection, and 24/7 local support you can count on.
We're on the move!
We believe that all cities – not just the big ones – should have the fastest Internet on the planet. That's why we're building a 100% Fiber Optic Internet from the ground up. Find out when Lumos might be available in your community.